Don't be a corona grouch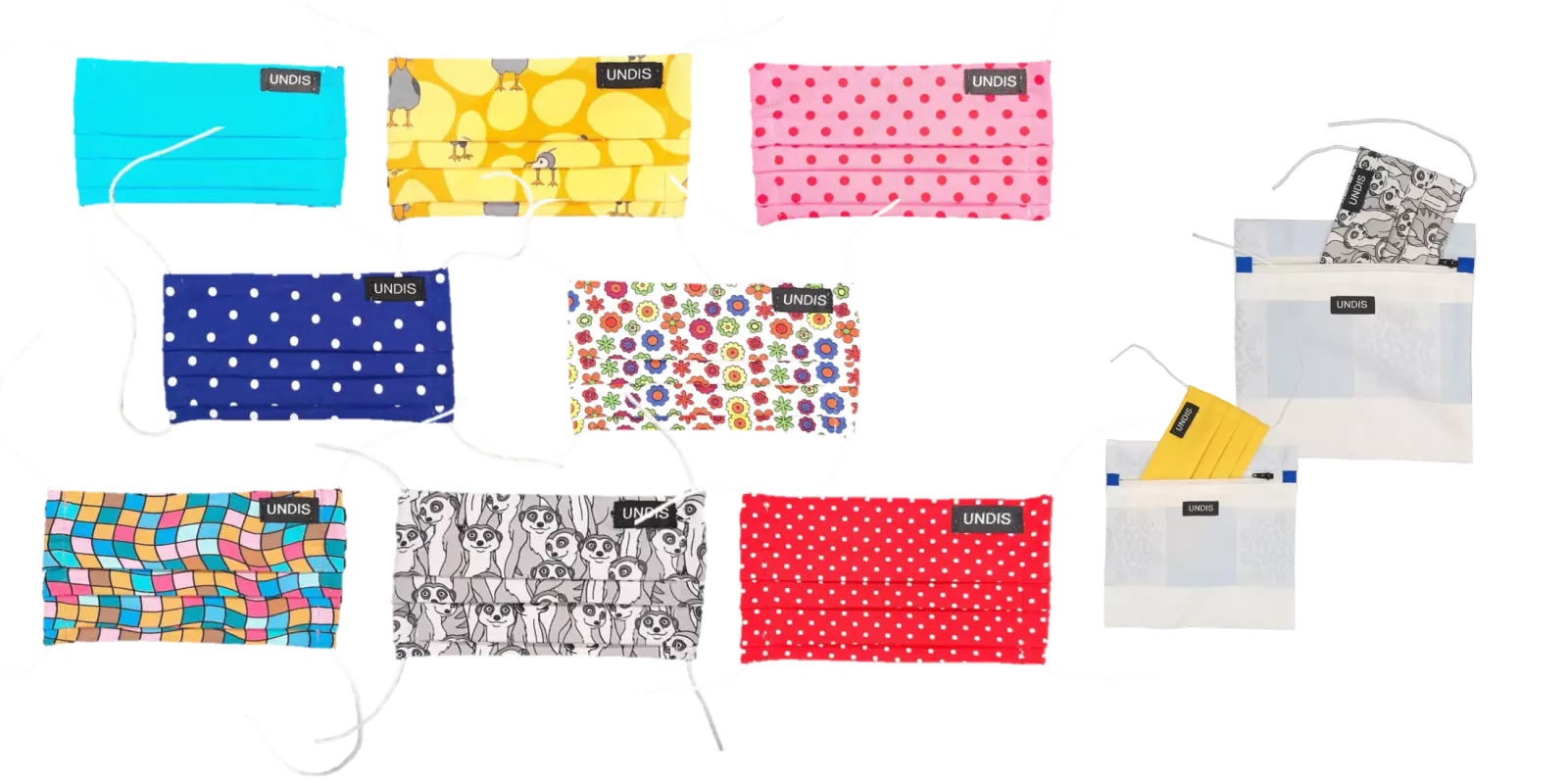 Just choose your favorite pattern!
Our peppy masks for CHF 6.00 / EURO 6.00 (including shipping costs) made of cotton are washable up to 60°. The lining on the inside serves as a second layer and is comfortable to wear. With the elastic ear loops you can adjust your mask yourself.
Choose a pattern for you and your loved ones and your favorite masks will soon be on their way to you free of charge!
Pocket and mask bag Wash
Mask bag
The Pocket Mask Pouch is big enough to stow your mask in and small enough to fit in your handbag, backpack or pocket. Of course, you can wash the 100% white cotton bag with the mask at 60°.
If you have several masks to wash, you can use our larger wash mask bag. With it you won't lose a mask in the washing machine!
Have fun browsing! We look forward to your order!